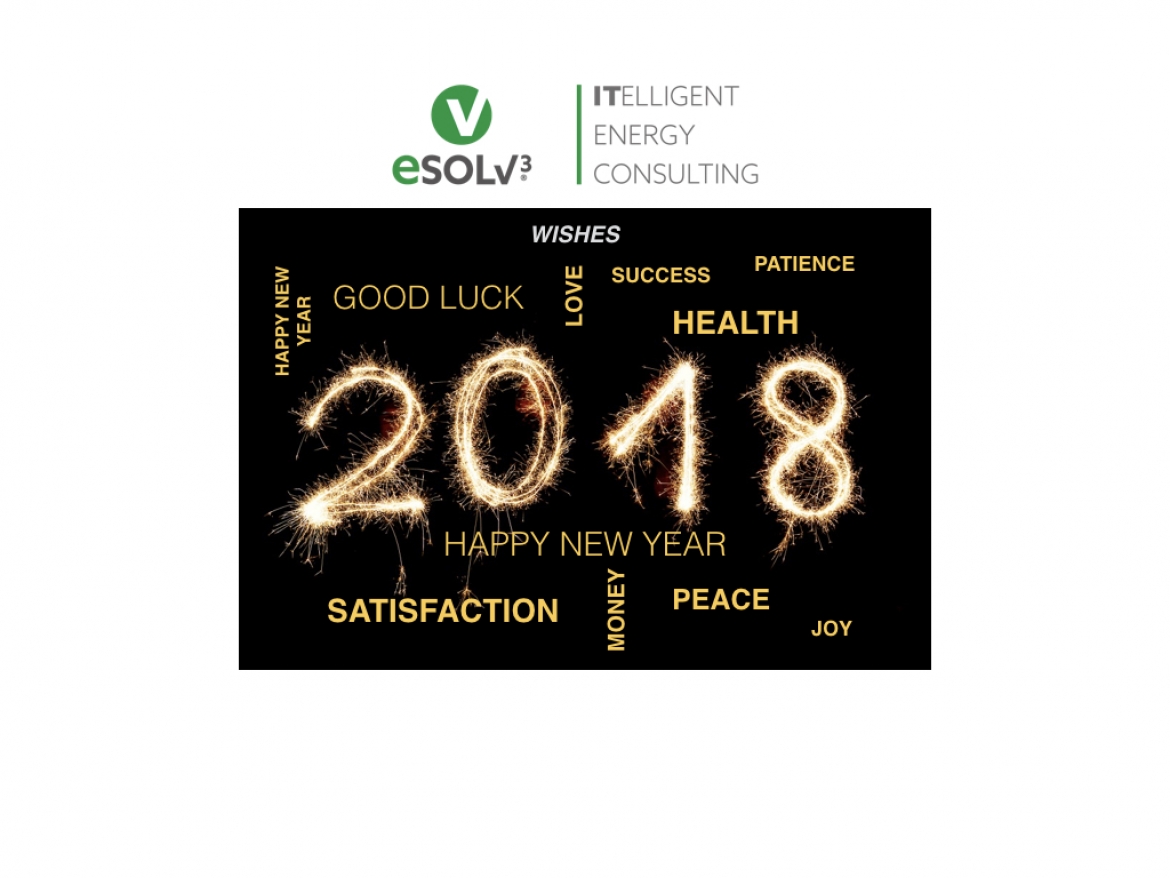 eSOLV3 CEO and founder Achaz von Arnim would like to thank all customers, partners, friends and family, who one more year supported ITelligent energy consulting to bring the business idea to a success.
A very challenging 2017 came to an end with many international oriented successes. Mainly around 50 european startups have been intensively supported on the German market.
The variety of innovations targeted
+ Energy efficiency in industrial and building sector
+ Smart Micro Grid solutions
+ Smart Metering roll-out in Germany
+ Storage solutions
+ E-mobility
+ On- and Offshore-Wind
+ Fresh-Water production
A special thanks to the cooperation with startups and investors who are the engine of sustainable energy in Europe.
But as well partnerships with SkyH2O, HKD-consulting and TCI-partners should be named, in order to achieve all efforts and work on the above topics.
Science4Life many thanks for the trust accessing the business plans in order to identify new energy startups with the Venture-Cup Energy.
The events of BDEW, GTAI, House of Energy, RKW Hessen, VKU and the German Wirtschaftsrat
eSOLV3 wishes everybody a successful 2018 and looking forward to work on a better energy world.